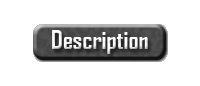 Polka Dot Swarovski® Crystal Slant® Tweezer

Bring on the glamour and show off some Bling. Being truly fabulous means never sacrificing quality — luckily you don't have to choose: outfit your beauty kit with the unparalleled, award-winning function and brilliant style of our world-famous Slant® with these Special Edition Swarovski® Crystal bejeweled tweezers. Stainless steel with enamel color finishes.

Tips & Tricks

To ease tweezing, take a hot shower or use a warm washcloth to open pores. Tweeze in the direction of hair growth to avoid breakage. To close pores post tweezing, use cold water or astringent and try our After Tweeze™ Soothing Cream — it helps counteract redness and irritation while moisturizing and soothing tender brow areas.
Available in Midnight Sky, Signature Red, & Neon Pink
Priced at just $40.00 with FREE USA Shipping!